This week I've been trying to push my character design forward and hopefully get close to completion. It has also been a stage that has allowed me to experiment with the art style whilst still in sketching. The pages below demonstrate some of possible designs for the repairman character, these were developed from the silhouette stage and then drawn with some detail in order to see how a possible saturated art style could work.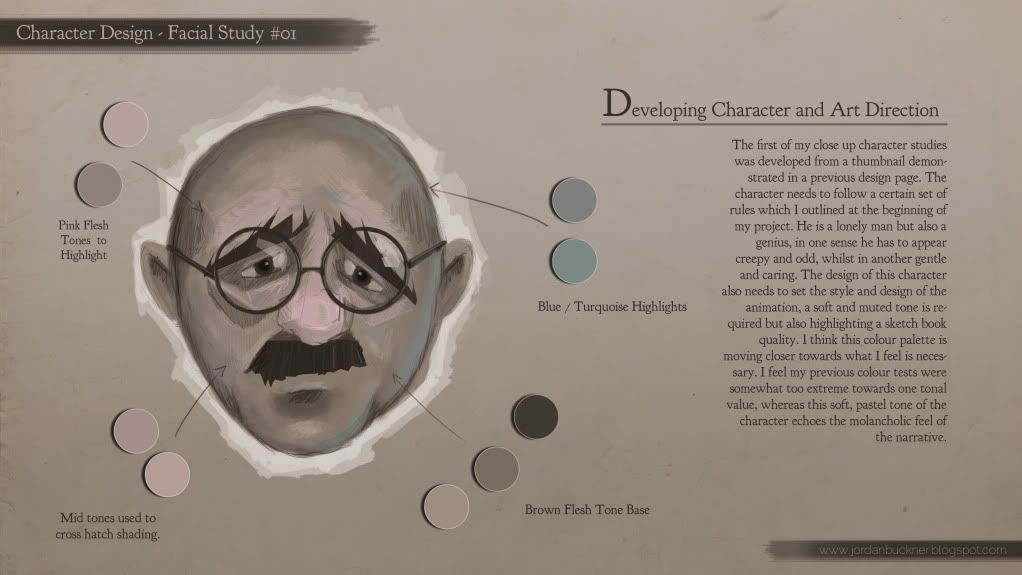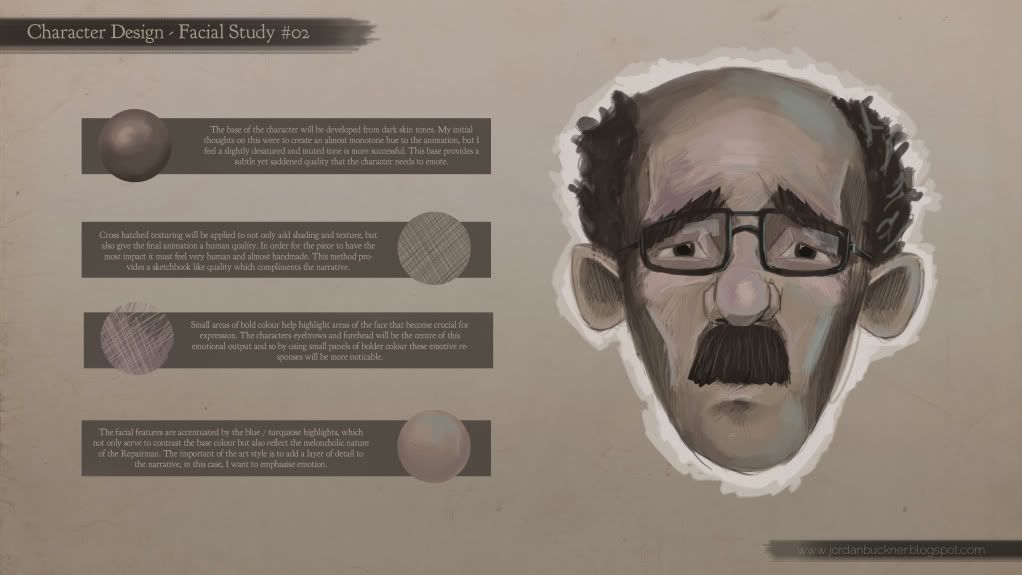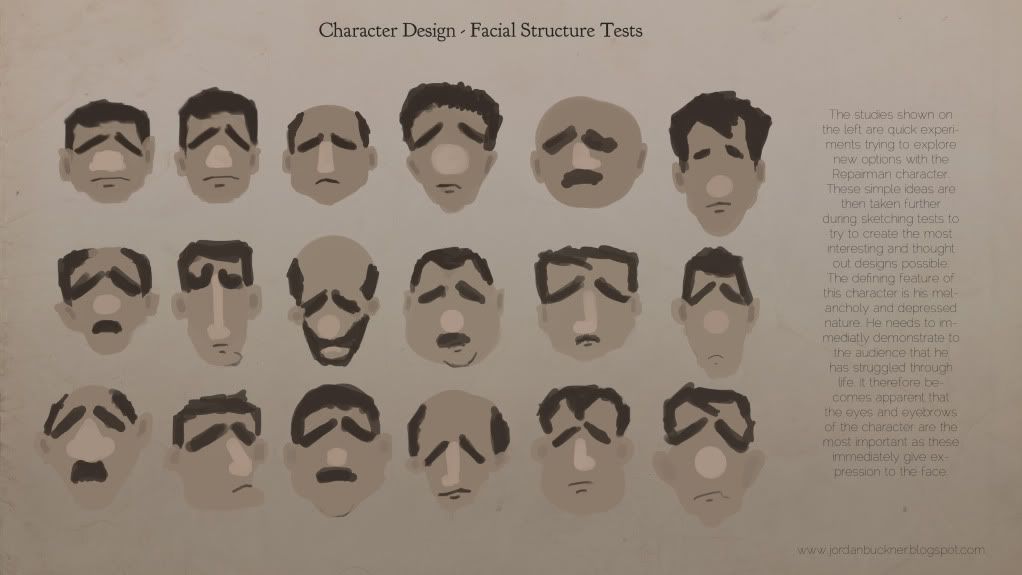 After feedback these character sketches will move towards a final character, presented and converted into orthographs. The process has also begun with the pianist, however, this character isn't as resolved as the above.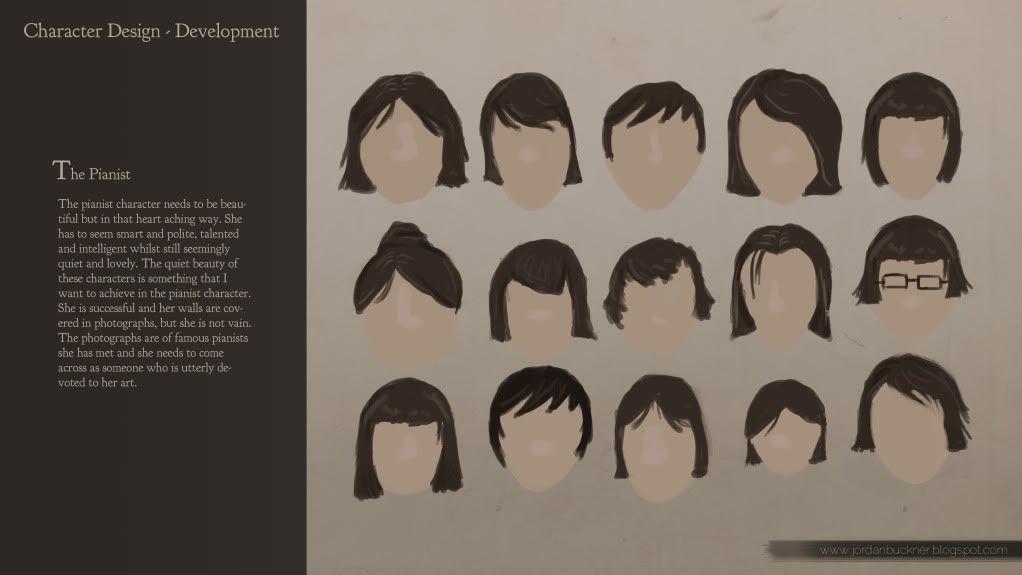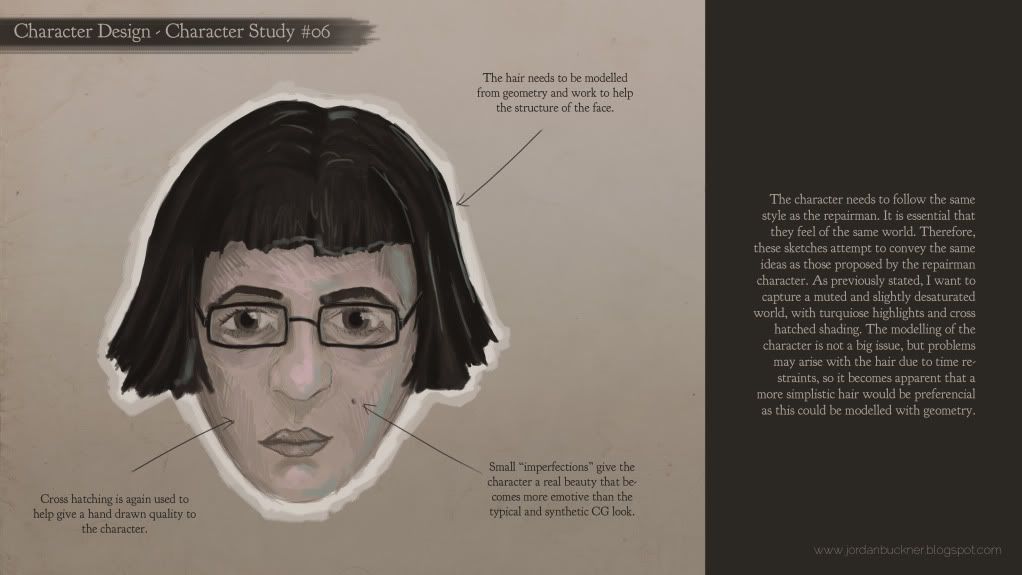 The animatic has also been adjusted and is ready to be moved forward, this week I want to add more shots and get the close ups and eye contact between characters working. Hopefully this version is starting to move in a better direction.
This week I'll be trying to get these final character designs drawn up and ready for production. I will also try and get the concept art for the environments drawn up, all while continuing the editing of the animatic.