Recently I had the pleasure of working with artist and film-maker Matthew Noel-Tod on his latest venture "bang!" Yesterday the project came to an end as Matthew displayed his work at the Chisenhale Gallery next to Victoria Park.
Produced and filmed during Matthew Noel-Tod's year-long residency with Chisenhale Gallery and Victoria Park, Bang! (2012) is a film with talking dogs that traces the development of the world spirit from Plato thru August 2011 riots to today. Using references from popular film and television, the work presents an idiosyncratic reflection on contemporary life, in which live action is combined with CGI animation – a technique frequently used in children's films with animal protagonists. Bang! is set against the backdrop of the newly renovated Victoria Park, including the playgrounds, Chinese Pagoda and the statues of the Dogs of Alcibiades, which stand at the Sewardstone Road entrance to the park.
Writer Benedict Seymour describes the film as "a materialist history of the present that uses the language of internet memes, advice dogs, and infantilised avatars to tussle with the journey from an organic society to the surreal subsumption of capital."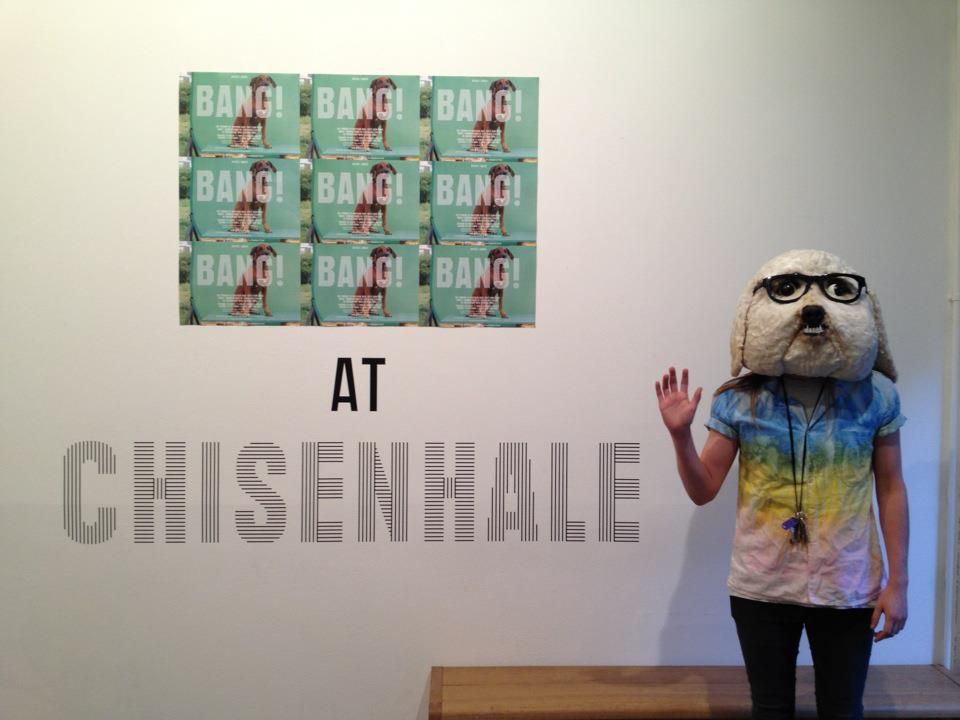 I worked alongside David Keefe for part of the project creating characters and animation for the final video piece, some of which I will show soon. All in all, it has been a great experience, I've had the opportunity to work on a variety of different tasks and always had superb contact with Matthew and David to make sure the work was going in the right direction. It's also especially gratifying to see that people genuinely want CG artists to help curate a vision. After three years of university one can become rather numb to the idea that the skills you have learnt may be needed. It is an exciting time with hopefully many more projects to come, but my first experience in the world of a freelance CG artist has been a genuine pleasure.
If you would like to see Matthew's latest work it can be seen on Saturday 22 September, 2 - 4pm at the Hub Building in Victoria Park. Dogs are welcome too. Find out more at
http://www.chisenhale.org.uk/offsite/matthew_noel_tod.php